4.7/5.0 stars
+2400 reviews
+10 000 high-end designs
365 days return rights
Pricematch on all your products
Official retailer of +100 designer brands

Read more about

Stori
Dive into the inspiring and beautiful universe from Danish Stori. With a nice range of exciting and catchy products, Stori offers the opportunity to find the perfect addition to the home. One of their most popular products is their beautiful glass vase Ballerina, a vase that radiates elegance and quality.

At Stori, you will find products with a focus on quality, which, with their minimalist design, can easily be fitted into the modern home.
Ballerina series
The Ballerina vase from Stori is a unique and beautiful vase. The ballerina's "skirt" is made of mouth-blown glass, while the foot consists of crystal. Explore the different vases from Stori, and be inspired by the beautiful and colorful options they offer. The vases are extremely elegant as they take their shape from a classic ballerina skirt. The vases are perfect as a decorative element on a shelf or windowsill, but can also be used to highlight your favorite flower arrangement. The beautiful vase is the perfect combination of elegance and eye-catching.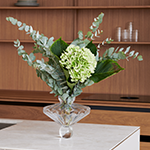 The range from Stori
Stori offers a nice assortment of different products for the home. With a touch of Nordic style, there is plenty of opportunity to find the perfect addition to the modern home. See, among other things, their beautiful Arch lamp, which with its curved body and linen shade, gives a light and elegant feeling to the home. This makes it easy to place on, among other things, the desk, the bookcase, or the chest of drawers in the entrance hall. See also their beautiful Ball vase collection, a very stylish collection which can function as a decorative element on the shelf, or to place your favorite flowers in.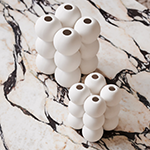 The Hyah series
At Stori you will also find the beautiful Hyah series. Common to the collection is that all products are made from the same organic material. The use of water hyacinth helps to give this series a natural and organic feel that is drawn into the home. Place the beautiful Hyah pendant over the dining table and experience it spreading its warmth in the room. The Hyah laundry baskets are also an exemplary solution for home storage, which can be used from the bedroom to the laundry room, where its light design and natural look will add calm and charm to the home.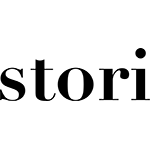 Stori