4.7/5.0 stars
+2400 reviews
Always free shipping
365 days return rights
Pricematch on all your products
Official retailer of +100 designer brands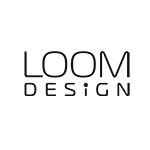 Read more about Loom Design
In LOOM Design, design, usability, functionality and high quality are certainly paramount. With elegant and simple lamps, there is a particular focus on modern lighting with a mark of the popular Scandinavian style. It is seen i.a. clearly in the lamp manufacturer's beautiful battery lamps and outdoor lamps. But in addition to the stylish and simple Scandinavian-inspired designs, LOOM Design also focuses on lamps with a long life and many years of joy for customers.
Popular lamps from Loom Design
The young and Danish lamp manufacturer Loom Design, has already established itself with some popular series, which fit perfectly with Scandinavian decor. In particular, the LUCIA series has made a name for itself, with its luxurious and stylish design. The series includes ceiling and wall lamps in different sizes and colors, so you you choose the LUCIA that suits your decor. The lamps have an integrated LED, so they are easy to use after installation.
In addition, Loom Design offers a wealth of beautiful outdoor lamps that you can use to decorate your patio, garage or gable. They are all in a streamlined design so they can be easily combined with each other.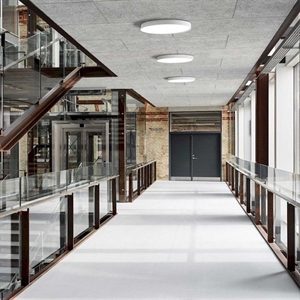 Functional lamps from Loom Design
In addition to their mounting lamps, Loom Design also offers its own version of the popular trend - battery-powered lamps. LUCERNA is their take on a portable battery lamp that you can take where it needs to be. The lamps are simple and minimalist, yes, the lamp is actually just a simple frame, where the light is shot from above and down the construction. The lamp is ideal for the long summer evenings on the terrace, or to take on an evening trip to the beach. LUCERNA is also available in several sizes and colors, so you can combine them with each other for a complete look on your terrace or balcony.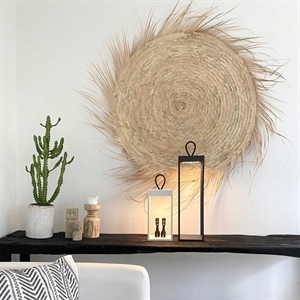 Loom Design's history
Loom Design is a new, Danish brand created by the Aarhus-based lamp wholesaler Lampefeber. With their new, stylish series, they have tried to make lamps that fit into almost all Scandinavian homes. In addition to timeless design and functionality, Loom Design is very concerned about the quality and longevity of their lamps - you can therefore trust that you get a real quality product when you buy lamps from Loom Design.
You can read more about the history of Loom Design and learn more about their series here.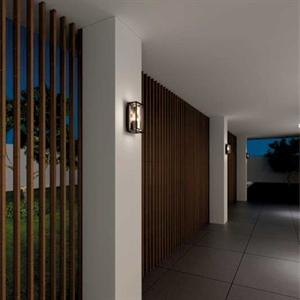 Loom Design